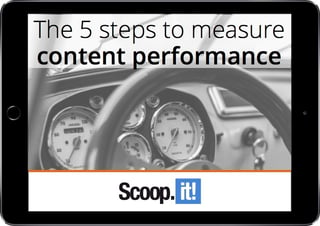 Measuring the ROI of content marketing has never been an easy task, yet it's vital to identify what works, what doesn't, and therefore improve.
As we know proving ROI is a top challenge for marketers, we wanted to share our tips and techniques for measuring content performance in a short actionable eBook!
By reading this eBook, you'll learn:
Why lead generation should be your #1 KPI to measure your content performance
How to attribute leads to content
What to make of the data with a simple action framework
Why and how to perform regular content audits
How to drive predictable results with content intelligence
Download the free eBook by filling out the form now!