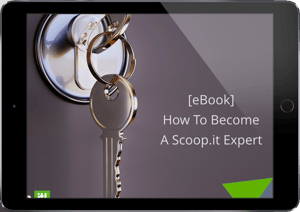 If you've been around here for a while, you know we're always talking about ways content curation can help businesses thrive.
Any industry and company size can benefit from strategic content curation.
It can help turn your employees into your biggest advocates and your sales representatives into top sellers.
Content curation can grow the impact of your email newsletters, your social media, blog, content hubs, and even get your eCommerce store to attract more customers.
That's why in this guide, we're sharing exactly how Scoop.it can help you see success with content curation across your entire company.
We're taking you on a Scoop.it tour. Let's dive in!