About the Webinar
In our last webinar, we gave you the methodology to build an effective, high-converting content strategy. But that was only the 1st step of the process. What's next? You need to build your content marketing machine.
What does that mean? To find out, join us on Tuesday, April 25th at 10am PST.
In 20 minutes, we'll cover:
The importance of having a proper content marketing machine to make your content convert
How to distribute your content accordingly
Why you need a content hub to generate leads
When and how to gate your content through landing pages
If you are starting with content marketing, rebuilding your strategy or having a hard time generating results from lead generation, this webinar is for you!
About the Speaker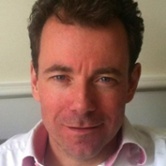 Guillaume Decugis, Co-Founder & CEO - Scoop.it
"Guillaume's vision guides the development of Scoop.it, the content marketing automation platform. An engineer turned-marketer, Guillaume has experimented a lot with content marketing and developed the lean content marketing methodology as a way to help marketers generate ROI with content."