About the Webinar
As more and more marketers embrace content marketing, they are all competing for the same limited amount of attention from their targets.
The pressure for marketers to create more and better content is real.
So how to create content that stands out and produce better results, faster? This is where content intelligence becomes essential.
You wouldn't bring a knife to a gunfight, right? Therefore you need to leverage data (no need to be a data scientist!). Technology can help you turn data into actionable insights, and work smarter.
If you want to know what this means in your day-to-day work, join us on Tuesday, September 26th at 10 am PST, and
By attending, you'll learn to:
Publish the content your audience wants to read
Save time with smart automation
Amplify your content results
About the Speaker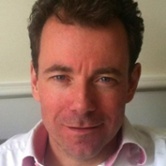 Guillaume Decugis, Co-Founder & CEO - Scoop.it
"Guillaume's vision guides the development of Scoop.it, the content marketing automation platform. An engineer turned-marketer, Guillaume has experimented a lot with content marketing and developed the lean content marketing methodology as a way to help marketers generate ROI with content."