About the Webinar
For an employee advocacy or social selling program to succeed it needs the right content, at the right time, with the right mix. Having balanced content affects not only your users and advocates, it impacts the engagement of your audiences.
Join us Tuesday, October 24th at 8am PST (11am EST / 4pm GMT) - we'll discuss the importance of keeping content fresh, relevant, and diverse, and see how you can achieve greater engagement through a balanced content strategy.
Here's what you'll learn:
Why having a well-defined content strategy is important for your business
How third-party content fits into your content strategy
Impact on advocacy and social selling
Maximizing ROI of your content
Standardizing content curation throughout a global organization
Case study
Wait no more - join us by filling the form below!

About the Speakers
Guillaume Decugis, Co-Founder & CEO - Scoop.it
"Guillaume's vision guides the development of Scoop.it, the content marketing automation platform. An engineer turned-marketer, Guillaume has experimented a lot with content marketing and developed the lean content marketing methodology as a way to help marketers generate ROI with content."
Marylin Montoya, Director of marketing - Sociabble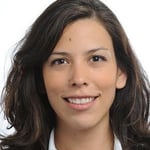 Marylin Montoya is Director of Marketing and Partnerships at Sociabble, where she has played an active role in the development and adoption of employee advocacy programs among some of the world's leading companies. As co-author of the whitepapers Employee Advocacy, The New Frontier in Social Media Communication and Social Selling at Scale, she has pioneered the business case for implementing a combined employee advocacy and social selling approach to marketing strategy, and has spoken on this topic at several events. These include the Social Tools Summit in Boston and San Francisco, and the Corporate Social Media Summit in New York. Through her participation in podcasts, webcasts and other guest publications, Marylin has dealt thoroughly with the concept of digital transformation and social media within the enterprise.